Bright!Tax Wins Major Equity Investment Award
02/04/2016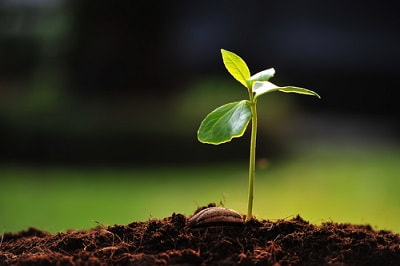 Bright!Tax, an innovative cloud-based tax accounting firm, is thrilled to announce it has won significant equity investment from a prestigious business accelerator.
Bright!Tax specializes in providing income tax preparation for Americans living abroad—almost seven million potential clients. In its first year in business it has attracted clients from more than 50 countries.
In winning the equity investment—up to $50,000 from Northern Kentucky business accelerator UpTech—Bright!Tax beat out more than 80 other candidates.
In addition to the vital injection of financing the award comes with office space, professional support services and applied research assistance from Northern Kentucky University.
Bright!Tax was the bright idea of founder and CEO Greg Dewald sparked by his years of international travel, financial experience, internet savvy and entrepreneurial flair. He recognized that, for various reasons, a significant percentage of Americans living overseas were not filing their mandatory US taxes each year. For many, it was a daunting if not an impossible task; others were simply not aware of their obligations.
Bright!Tax takes the pain out of tax preparation through its totally secure Internet cloud technology and team of expert CPAs specializing in expatriate tax accounting, most of whom are MBA's in accounting, finance or tax law.
Dewald said, "It's a great honor to get this kind of recognition at such an early stage of our development. It's every startup's dream. The US expat tax market is expanding. It is largely untapped and our potential for growth is significant. Our level of service aims at nothing less than perfection for our clients. We provide technology and human interaction at its best and it has worked beyond our wildest expectations."
Dewald has already won numerous business award including Small Business Person of the Year, Forty Under 40 (Top Forty Business Leaders Under 40), Fast 55 (Fastest Growing Companies) and Ernst & Young Crescendo Award as well as commendations from senators and congressmen.
The winners of the UpTech award, eight in total, went through a rigorous selection process and were vetted by top entrepreneurial experts in the Northern Kentucky region.
In announcing the awards, which will be presented on August 14, Casey Barach, co-founder of UpTech, said, "The selection process demonstrates our community's commitment to foster entrepreneurial excellence and the desire to invest in the region's economic development."
UpTech Program Manager Amanda Greenwell commented, "Our ultimate goal is to fund the best and brightest early-stage informatics companies that will complement the foundation of a thriving entrepreneurial ecosystem in our region."
For more information about Bright!Tax please visit brighttax.com.
For more information about UpTech www.uptechideas.com.