2021 FATCA News for US Expats
12/21/2020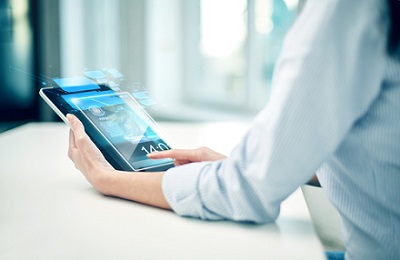 The Foreign Account Tax Compliance Act, often referred to as FATCA, is a US law that was introduced in 2010 to allow better enforcement of Americans' overseas financial accounts and assets.
The rationale for the law was to prevent offshore tax evasion, however it also unintentionally affected many of the nine million ordinary American expats living around the world.
FATCA has two aspects. First, it requires Americans to report certain foreign-registered financial assets to the IRS every year by filing Form 8938. And, second, it requires all foreign banks and other financial institutions (such as investment or pension firms) to report their American account holders to the US Treasury, including their contact and balance details.
The way FATCA enforces this second requirement is by leveraging the global importance of US financial markets by imposing a tax on those financial institutions that don't comply when they trade in the US.
To date, almost all (to be precise, 373,573, as of December 16th 2020) foreign registered financial institutions are complying.
Those that aren't complying have generally instead chosen not to accept American clients.
This means that FATCA enables the US to see who should be filing and reporting their foreign income, accounts, and assets, globally.
FATCA filing requirements in 2021
"FATCA was enacted in 2010 by Congress to target non-compliance by U.S. taxpayers using foreign accounts." – the Treasury
Americans with foreign-registered financial assets (such as bank balances, stock accounts, and individual pension accounts) with positive balances, that have a total, combined value in excess of the prescribed thresholds have to file Form 8938 as part of their federal tax return.
The thresholds start at $50,000 per person for Americans living in the US, and $200,000 per person for Americans living abroad.
Form 8938 is a complex form to file, and it's advisable to seek professional assistance from a US expat tax specialist.
The deadline for filing Form 8938 in 2021 is the same as for federal tax returns, so April 15th for Americans in the States, June 15th for Americans living abroad, and October 15th for American that have requested an extension on Form 4868.
What about FBAR filing?
FATCA filing is often confused with FBAR filing, however while there can be some overlap, they are separate filing requirements.
An FBAR (Foreign Bank Account Report) is a separate filing requirement for Americans who have a total of over $10,000 in their foreign registered financial accounts at any time during a year, including any account they have signatory authority over, even if not registered in their name (e.g. a business bank account).
FBARs should be filed to FinCEN (the Financial Crimes authority), rather than to the IRS, online, by October 15th.
Many US expats have to file both an FBAR and FATCA Form 8938, while others just have to file FBARs.
A few only have to file Form 8938, as the FATCA filing qualification for accounts is slightly different, requiring an 'interest' in the account, which having just signatory authority may not qualify for, whereas it would for FBAR filing. Again, if in doubt, seek advice.
Penalties for not filing FBARs or Form 8938 are high, starting at $10,000 for unintentionally missed filing or an unintentional error, per year.
FATCA news for 2021
While there are several grassroots movements campaigning for the repeal of FATCA, it's not a priority for the incoming administration, so there are unlikely to be any changes to the FATCA filing rules in 2021.
What if you haven't been filing?
There are amnesty programs available for Americans who haven't been filing US taxes, FATCA Form 8938, or FBARs, from abroad, and expats in this situation should contact a US expat tax specialist for further details.
Notably, expats who haven't been filing because they weren't aware of the requirement to file can catch up without facing penalties with an IRS amnesty program called the Streamlined Procedure.